Read this post, that's gonna come in more parts, and learn what to do on Instagram to achieve bigger success. As you may know, Instagram is one of the most popular social media out there after Facebook. Since FB purchased Instagram, these two social media looks like one each another more, and more. But, don't let this fool you. Big differences will always exist,  cause those differences are what they base these businesses on.
Thus, Facebook became a family network,  besides being a business network too.  The ordinary everyday life stories, the photos of a certain happening, right now form ower home is something we're used seeing on a Facebook. It's so simple and natural, and that's the reason FB is so popular.
Instagram is more glamorous social media.  Here it's expected you to publish more artistic photos, to edit them, and even hire various experts, to help you with everything.
Because of this media, the owners of Instagram account uses professional photographers. Even if they do the whole work by themselves, they use professional equipment and learn the art of photo editing and so on.
So, why they're trying so much? 

Many people I notice don't even realize that behind the social media are hiding serious businesses.
I explain this to my friends and family members every day, and they laugh saying "Oh, they just waste their time on social media" as they mislead.
Explaining to them that every second profile out there is a big business, a company, which earns sometimes even a huge amount of money.
So, let's start  …


INSTAGRAM PROFILE OPTIMIZATION

To make it easier for you, and for those who want to find you this is what you need to do. At the beginning of your profile, write what you do, what you offer. If the business and a profit on Instagram is your goal.
With your name or user name, you need to tell who you are, what service they can get from you, or what you're selling. So, think about some interesting name, which mentions your profession, activity, and niche. Here're examples.
Instagram expert Sue B. in the 1st position where the name and last name should be, wrote the phrase she wants to people to know her for. So, she wrote –Instagram expert– there.
At the 2nd position in her bio where the user name should be, she repeated her "story" again, but this time she wrote her name first and in the continuation, she wrote -Instagram expert – again.
In position 3, she gave a little more information. She invites you to become her student and learn the Instagram secrets from her.
Tim Ferriss is a business books New York Times Bestselling writer. An author of – The 4-hour workweek- and -Tools of Titans,- presented himself in this way:

At the 1st position, he wrote his first and last name. At the 2nd position where the user name should be, he added his name again. But at the 3rd position where the description of your activities should stand, he wrote that he's the author of the mentioned books. But this part, this description is down below. He doesn't need to show off. 

HASHTAGS
Hashtags help us find the content we are interested in, but also others to find us too. They continually remind us we need to add the maximum number of hashtags, 30 hashtags under our post. However, here are the opposite opinions on this. You need to look professional.
They consider it that one professional (if you use Instagram for business), shouldn't have too many hashtags under the photo description. Too many hashtags look intensely, desperate and messy. It seems like you don't have self-confidence and you're don't really know what you're doing.
It's also advised that you don't add a hashtag right below the post but in the first comment section. In this way, your post will look clean, and professional. That there's a comment below the post, helps the algorithm, and it says – Hey, there're activities going on on this post.– So, the algorithm's gonna push it more.
Here, I'm gonna show you what not to do with my own bad example. 🙂

A BAD SIDE OF HASHTAGS
Perhaps it sounds like heresy, to talk about the hashtag on Instagram in this way but again … Do the hashtags we use bring so much success and benefits?  When the description of your post hits 20 to 30 hashtags, you attract numerous accounts that allegedly follows you. They're your ALLEGED followers.

Let's remember how many people use Instagram automation. What these programs are doing is to follow the hashtags we have previously added, cause we want the program to follow them. Then these bot programs automatically, comment and follow all the profiles with these hashtags.
You're convinced, if you are naïve, someone is consciously following you, reading your posts, admiring your posts, and still, they'll become your customer, or client one day, right? 

The truth's this. Most of those people who follow you aren't even aware that they follow you! They haven't seen anything you've posted that they commented, because their reconfigured Instagram bot programs do this automaticly for them.
Here's 1 experiment!
Post a pic and description without a single hashtag and watch how many people will be active on your post. A tiny number, unless you have many real-life followers that's if you're already famous.
Again, it's far less than you'll get with hashtags. But that's people who follow you because you appear on their feed, and the same people will send you a comment so you see is not generic. A comment that can be used for any other post. Something like: "Great Post!" or "Excellent!" etc.
Those who follow you will send a message that has sense. You'll see the person has written and commented, with a focus on your post, and a deeper discussion may develop. But, you're not gonna get a lot of this.
I'm not saying you shouldn't use hashtags, as some Instagram experts advise, but reduce the number of fake followers at least by:
Add less hashtags.
2.Use more specific hashtags, but not the usual one... Stop using popular, overused hashtags that everyone uses, like #Instagood, #smallbusiness #picoftheday  #follow4follow, and so on. 
3. Use the hashtags you have created by yourself.  Also, the one that's more complexed, composed of more words (the long tail hashtags) and are your original creation, based on your activity and your specific niche.
4. Reduce the number of hashtags you are using, from a maximum 30 reduce to 5-10.

POSTING
Instagram isn't what it used to be a few years ago when you used to add the pic with no specific descriptions or comments. There're more and more serious postings on this social media.
a.) Posts 2-3 times a day?! This is a recommendation, but I think it's too much if you want to post only quality content.
b.) Publish your written post but also share somebody's else posts. This is legitimate. You can post parts of your Blog posts,  or transcripts of your YouTube videos, for example.
c.) Give them some advice in your niche.  Never try spare on the advice you give to your followers.
Read more about posting on Instagram. Read in this article
The Influencer | How They Do Their Job And How They're Earning

GROUPS ON FACEBOOK
There're a lot of groups on Facebook that used to get around people, so you can help one each other and those who're looking for Influencers to promote their product or service.
a.) Fb group for finding followers, but which comes down to -follow for follow – method.
The group name is "Insta-Yeah World Instagram Followers" so check it out.

b.) Influencers on Instagram.
A Facebook group where influencers can find engage and where you can find such a paid engagement is called-
"Instagram Influencers, Brands, & Professionals. "
c.) FB Instagram Group where you can socialize with other Instagram experts and also learn about this hack is the
"Instagram Experts Community. "

FOLLOWERS
People connect with people. On Instagram, and in everyday life, you need to build relationships. Not just faking the communication with some followers that supposed admirers you.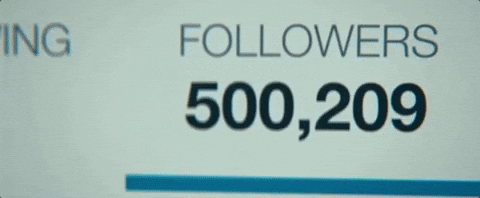 If you don't build relationships, it's all will be in vain.
Talking about followers … Do you want to talk about fake or true followers?
Fake followers are easy to get, just use one of those followers and get from 50 to 100 every day. Followers who're not aware of you nor do you're aware of them.
You'll see these profiles where they got 20,000 followers and in each post only 20-likes. That's not only because they have fake followers but there're also fake profiles, (non-existent, living persons) masked in so-called followers.
You're interested in how Instagram users come to so many followers, likes, and views, while you sit there with a tiny number of all the things listed above. Don't be naïve. Even the biggest accounts on Instagram are buying likes, views, and comments. It's because they base their businesses on true or alleged popularity.
Many of them "buy this thing on a kilogram". One of those who sell this is –Bigstagram site, so if you're interested check it out.



IF YOU WANT REAL FOLLOWERS
Ask your followers to engage more using the so-called CALL TO ACTION where you suggest them to do something specifically. Automation programs don't do this for us: So, ask them to:
a.) Tag some of their friends so they'll see your post too.
b.) Use only your own authentic hashtag in their post descriptions.
c.) Say what they think, by writing more complex comments and discuss on your post.
Not only to say:  "Great Post", "Cool", "Nice Picture" … this is the act of bot, which it copies one comment and paste the same comment on many posts all over the Instagram.
Try to develop a deeper conversation if possible. After all of this, you'll have an insight into how many people really keep follow you. And when they chat with you in the DM, you really know who they are.
2. Make your Instagram screenshot profile and post it on a Facebook or other social media. Invite everyone to join you, with this line:
If you are interested in … (your activity on Instagram), follow my posts and find out _________________ (always offer the value for which it's worth of following you).
This is an older way, but for many still the easiest way. You can do it even easier, but I think this modern method isn't that efficient. If you like, use Nametag option.
3. The 1.80 cents strategy for getting new followers on Instagram, is a strategy recommended by many and Gary Vee as well. It goes like this:
Step 1 – Make a list of 10 # hashtags for your niche or niche with the ones you want to link to.
Type one #hashtag, for the start.
The 2. step – The first 9 posts  Instagram shows you on top. Like their photos, write a quality comment on their posts or their picture. 
3. step. Do this for all 10 #hastags you have prepared.
It's 10 #hastags a day X 9 posts = 90 posts from your niche. You need to be active and do this manually. Make real contact and comments. Whit this method you can get 50 or more followers daily.
4. Publish your content several times a week to 3 times a day. This should be useful content so people would like to follow.
5. Go to all the profiles that follow you. Go to the heart option on your profile and get a list of all those who were active on your posts today.

Go to the profile on each of them and comment, and like things they do and you really like. People'll appreciate that, and they'll regularly be active on your profile, follow you up and be your support.
That's how relationships in the real world, are made.
6. Write them a message in DM, thank them for following you, hang on with them but not everyone but those you would hang on in real life too. Tell them in a private message how happy you are having their attention and support.

HOW TO MAKE PHOTOS FOR INSTAGRAM
In order for your profile to be interesting at a first glance so they would like to follow you, under Instagram rules,  here's what you need to think about.

1. The first 9 pictures (squares) on your profile people see first when they come to your profile, to make sure these images are in harmony with one each other. Here's the example of my feed.
An app that will help you organize your feed, schedule the posts and change the place of the image before the final publish is -Preview App. Download it from Google Play.
Make sure you work with only 2 basic colors that will be dominant on your profile, and which are usually the colors of your brand.
These 2 colors should be complementary colors, or opposite to each other on the color wheel.
You will not be holding the idea that the color must be exactly one across the other. There may be one, or two shades left or right of that color right across your main color on the color wheel. For me, this 's as you see in in the picture above, green and pink.

An application that will help you around this is part of Adobe server.
Link is Here
The most popular images on Instagram look like a fairy-tale. With two dominant colors. Here is my example of editing a picture for Instagram (some of them have not been published yet).
Use simple apps like Snapseed and Lightroom CC, to add your photos manually, without filters. You can find a fantastic tutorials on YouTube.
I hope you've learned something new from 1.part of this post. If you like it wait to the next part too.