How to write comments online, so you benefit from them
Write GOOD comments and make the time you spend online useful! You send at least 20 messages via social networks daily, in various Facebook groups, Instagram, and online forums. In the meanwhile, we forget we all have a job we need to promote. I'm not talking about paid FB ads here, but about the promotion, you can make in the form of comments.
The power in your comments

By chatting with people, you're giving them specific information, solutions, and tips.
Do you take a person for serious if his/her comments look like this:  Ha Ha Ha, Wow, and so on?
I don't! But I do write comments like those, from time to time. When you just wanna have fun, that is O.K.
Comments with Strategy
However, this blog deals more with online comments to help promote your business or to apply for a job offer on social media. Perhaps you promote your services, your brand or yourself. If you have started your own business story, it must have its life on the Internet. Your comments must be more intelligent and wrote with a strategy.
FB group, Instagram Comments, LinkedIn Presence
I am also a member of various Facebook groups. 1 of them is FB Group owned by Amanda Rivera ~Next-Generation Thought Leaders.~
At some point, she gave her advice on how to comment on Facebook groups. You'll think this advice is stupid, but in the fact, it reminded you of some basic rules. I will mention them, and I'll give you my own methods of commenting and using already written comments for your other Online activities. Let's start  …
Let your comment be among the first ones
The worst status has comments are somewhere among the last ones. When it's all said, you no longer have anything wise to add (or maybe you have). It looks like they all repeat or copy/paste one each other's comments. Now, it's all been said for many times by now. So, you waste your time, and you're not getting any special "points" for your efforts.
You also know the most read comments are the first ones. Because everyone else who comes to write their comments reads what the predecessors wrote. Or maybe you, like me, first write your opinion, then you read what others said and what kind of advice they gave.
The most read are the first 5 to 8 comments. No one is following the discussion when the story is diluting. So, if your comment is somewhere near the end, it's a big sign that people will not read it because they are already saturated with the topic and discussion.
Also, the last one comment can be read. But it's important to say, that Instagram and Facebook algorithms elevate those who make the first comment! Their statuses are more visible because they are they consider them as active users on those sites.
Do the opposite thing
What happens when someone is looking for people to hire in a Facebook group?
If you follow the groups, especially business FB groups, you've seen that job offers appear frequently. These are the places where clients are looking for freelancers, online workers from various fields, or just other freelancers, need help at work, and currently is in the role of a client.
Bad example:
You see the status, and you'll see a person wrote something like this:
"I need someone who can do … (this and that for me)" … That's it and get in touch."
And now pay attention to the stupid comments below that sound something like this:
– "That's what I do" –  Sometimes, he says he will contact a "client" in the Inbox and he will explain his abilities for this job. The bunch of them will just tell him:
"Hey, I left you a message in the Inbox, check it out!"
Unfortunately, the Indians are well known for their very poor way of promoting themselves, which is:
-"Yeah, yeah, pick me"… It is not rare to see something like this.  Or even worse:
-"Pick me, sir please, I need a job!"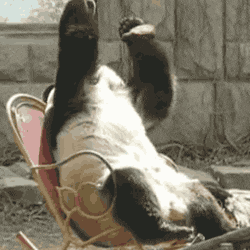 Horror! Well, I guess everyone needs a job there? When you "appear" in the comments, with no arguments and so submissive, no one will hire you, doesn't it?
Better idea:
If you want the job, you'll act differently than the rest.
You should expose your comment with your biography and experience. Write in the comment what you used to do in the past, in the field of the job offer so, that's being seen by many people. And the most important, write what you can do for that client, and concerned or how do you think to do that?
And now, this comment has a better chance to make the client be interested in you.
Note:
It's not allowed to leave links in FB groups because the FB algorithm hides such posts and groups from the FB search engine. So, leave this part for an Inbox communication.
Recommend yourself in that way so the potential client says:
"This person is very interesting!" (in the sea of all other stupid comments).
This more complex description of your bio is important for several reasons:
1. The reason is, as we said to the person who wrote a business offer to see you as a much more serious candidate than all those who wrote in a group things like "Here I can do it!" and things like that.
2. The important thing is that this comment will be read by everyone else and not just by the potential client. Your comment, the place where you represent yourself and offer yourself as a freelancer, needs to see as many people as possible, and your chance to find a new engagement is increasing. If you comment in this way the FB groups can be a place for you to find work.
Another tip is to even if your comment is not at the top, it may not be too unusual to tag the person who posted the post. By tagging, he will come to your comment to see, even though he may have already neglected his post, thinking he already heard and heard enough.
One more tip is to put some relevant pic on the bottom of your comment. Everyone wants to read what is about that picture and what the person "with the pic" said.
Note:
Some post authors ask for not tagging them in comments. They consider it to be a passive aggression, a spam, or you bothering them.
But most of them are O.K. with that, especially if you have tagged them to read something really interesting, which he has missed.
Age of the people on an FB, Instagram, and LinkedIn
Maybe it sounds naive to someone the fact that you can find a job on an FB and Instagram, but it's already well known there are no that much of young people and teens on Facebook for a long time now. They moved to Instagram, Vero, and other social networks.
On Facebook, are middle-aged people now. Thus, Facebook has become a site where, especially in FB groups, people promote their business, make business deals, make sales, and so on.

Instagram is for younger generations. Most of them are up to 30 years old. Therefore Instagram is the best marketing platform for products and services young people use.
We know LinkedIn as something like a business Facebook where your CV is. There your profile will appear in the search by clients.
People also publish their statuses, but in the field, they work in. You can give business pieces of advice there. Talk about your biz field from your perspective, etc. It's necessary to comment using the plan and strategy and be more active in the comment section of others people posts.
Give specific advice
You should comment more often on LinkedIn, Instagram or FB on topics that are the industry you're working in. It's recommended that the questions asked by others get very, specific advice and instructions on how to solve the problem mentioned. You should do that!
For example:
In the topic about writing gigs, give the advice in the context of the question. If you don't know the answer, you can also find it online and rewrite it, in the comment section. Also, You know the answers to many questions by yourself. These may be questions: "Which site is best for grammar checking?" "How to solve a particular problem in relation to clients?" Or "How to set my prices?" And so on.
On social media, people talk a lot about what troubles they have of a business matter. Or, some technical issues they have with their Blog, Website or various marketing methods, and how to use them, you CAN help some of them.
How do you use these comments?
By answering questions in 2 or 3 groups you become someone who knows the things, and who has relevant information and knowledge. You get the credibility of your business. This is, therefore, one way in which people advertise themselves, their own firm, and thus come to new customers.
Note:
It's not allowed to share links to your Site, Blog, and so on. But don't worry,  people will contact you in your Inbox or search for you on a Google, on other social media.

If you want your comments to have an additional charm or humor, you can also use graphics and symbols. For more about this, but also about other marketing methods, read the Free Marketing Secrets
Also, if you want to simplify the procedure, but also that your comments are sympathetic, use symbols you copy from the sites full of symbols made using the keyboard. Copy some of them in your comment (✿◠‿◠).
One site like that is  fsymbols.
What after?
When it's about an email or Inbox communication, always answer or help somebody. Not rarely this will bring you an engagement.
However, the time and knowledge some people give is not being respected from the side of some other.  It's a common thing online to find the one trying to get services for free. In such circumstances, you need to be professional; you need to help and give an advice many times. But, when you feel the other side use you, DROW THE LINE.
Here's how you should react. Show a professional attitude and say:
If you think we could work together, you can find out more about the way I work here____________.  And leave them a link to your Site, a Blog or some Landing pages of yours.
How to use your comments for your longer presence online and your further promotion
In the previous rows, I mentioned the FB group, when Amanda asked how we design and plan our status on the Internet? I said I used the comments I wrote on various other groups and topics. I expand the story a little bit, I add more detail and I make a new social media or a Blog post out of it!  ≧◉◡◉≦


By writing a comment, sometimes I forget about time. You're likely to get a lot of inspiration and creativity just while commenting comments. Then use these comments later, ad them a little and now you have a new FB status or post for your Instagram feed even the whole Blog post like I wrote this one!
Conclusion
Just remember how many creative ideas and inspirations you used to have but left them to go away. We forget many comments on various online forums and groups. Let every 5th comment you wrote to live longer and to get more sense … Where did all these sentences, thoughts, and good ideas disappear? You gave a good advice, and that is a special topic people can discuss. So, any good idea turns out to be the real pearl laying on the bottom of the sea buried in the sand. (read lost and forgotten from you). And maybe someone else already used your comments by now?
We all use one of each other's ideas to get an extra or new inspiration. It then takes us in a new direction, and inspiration becomes never-ending knitwear we knit.
Do not stop the process! Write comments like you used to do it before, but in a better way. Surely with better results on the and.