**This post contains affiliate links and I will be compensated if you make a purchase after clicking on my links. 
Learn how are the movies teaching us a well-known storytelling method?
Storytelling is like a good movie story.

Storytelling| Like in the
movies
Why people like watching movies? Because movies are so poetic. More like novels in the pictures.
A Good movie
Watching the movie, you are going through the all the phases main character is going through. The movie tells his/ her story. What movies are the most popular? I not asking about the grungy movie, but about its dynamics?
The ones that not only make you think but the ones that have more drama going on where some big issue is solving.
Still, the main character "gets on his feet" and inspires us. Watching the hero's struggle we gain strength, courage and some kind of power that helps us going through the difficult times in our lives.
Even when the movie doesn't have a Happy End, the film gives a good lesson and a conclusion.
The lesson is that even when bad things are happening, those moments has the role of a "Life school" for us. We learn a lot from it, and we don't even look at that event as a bad thing anymore.
                                                                          Photo by Mint Owl on Unsplash
Storytelling | How does the movie go?
Phase I – A bad situation we find the main character in
In the beginning, we see the main character is in the current situation. We see what he is planning, what he's hoping and how he's living with all the problems he/she has. It confuses us, we still don't know much about this. Our head is full of questions: why and how?
In your case. You should tell people what your life used to be before you got to a solution. What was your issue?
Phase II – The situation becomes clear
There comes a part where we as a viewer see the way the main character lives and what the pain is carry on. His problem is clear to us now.  We see what is happening right here. At the same time we feel nervous – What will be, how he'll solve this?
This is a dramatic phase that keeps our attention and keeps us attached to the screen. We didn't want to watch any movie but a few scenes hit us, and we keep staring on the screen. This is happening all the time, isn't it?
We're in the middle of this mess now. We even feel like an event witnessed.
Possible Solution
Phase III – Land Ho! He "saw land"
We're watching how the main actor is struggling with his problems and no longer complains, but changes something. He got an idea of what to do next so that fills him with hope and still doesn't know how to do it.
He wraps various ideas around his head, but it's important he is fighting, he's trying one thing and another one, and the next one, to get out of the problem.
Now, we're enjoying, it and if like we're fighting together with it. Just how many times did we "talk" to the actor explaining to him what to do? We are smart now. It's easy to watch and playing smart.
In your case. Name all the things you used to try before you found the solution that fixed your problem at the end.
This is good, 'cause the movie has achieved its goal – it pulled us into action. No, we're not watching the movie, we're the main character! The movie is as we know a very good illusion.
A Problem Solved
IV Phase – A Treasure chests
Our hero has found the solution that shows the best results! He found a method, at least faced with the problem or even resolved it. Oh, he's so wise and capable. Like if he listened to our advice on what and how he should do? So we advised him.
We're even proud of him and everything went well.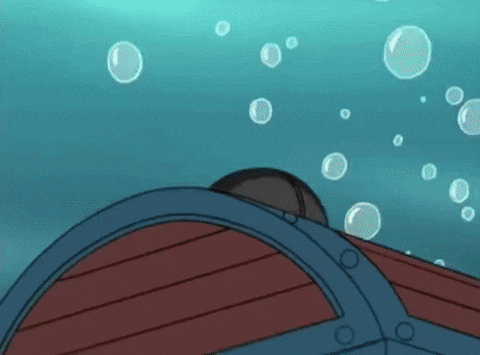 In your case. Tell us how and where did you found a solution that fixed the problem you used to have.
Phase V – Happy with success
The main character is happy again! He has gone through the whole process, through difficulties, and now he's in control.
He restored his self-confidence, and now he is strong again. The problem has been resolved or rather diminished.
We watch how happy he is, so he went on with his life, or he enjoys the success he had accomplished.
We're also happy with him as if we have solved some of his problems. And maybe we are. People find the lesson in the movie, they say to themselves – Well, I could do it too!
In your case. How happy you were after you fulfilled your goal and got rid of the problem you used to have?
How are your doing now, after all?
The film came as a recipe for success.
This is how every marketing business works, it only needs to be shorter than the movie. 😀
How to use storytelling for your job?
If you want more followers on social media or readers on your blog, write stories divided into 3 to 5 stages on how you got to something.
Write about finding a way out of some challenging situation. Even better, how you overcame a terrible phase when you wanted to quit when you thought it was all gone when you were down.
Through many blog posts, take us through the situations you are just passing through trying to get through the current hurdles. Let us know what solution you heard about and now offer the information to everyone so they can also try on.
Also if you want to learn more about how to use a storytelling method there are a plenty of low-cost courses and lessons check it on HERE
If you sell a Product
How you came with the product you are selling now? How did you find out about it? Write about why you liked it in the first place and why you offer it to others now.
A special promotion is when your customers telling the story about your product or service. We already know this as a testimony and is a popular marketing method. Add your user's testimony on your site, blog, social network and plays a special role in paid advertising.
If you offer the Services
Explain how you got into that story at all. What you're doing in this job anyway and what made you stay there to grow and do that for the others.
Teach them about your profession, they not gonna take the bread out of your mouth. It will promote you, show what you know.
Clients will see it's not that easy. You will be more respected and they'll continue enjoying your work.
Tell your stories day by day. It'll help somebody like someone's story has helped you too.
.