What's An Influencer?
In his post, you'll find out how the influencers became what they are today, how they do their jobs, how they're earning, and how you can become one of them too. So, let's go!
**This post contains affiliate links and I will be compensated if you make a purchase after clicking on my links. 
This person is an expert in some field, known in an Online word. They know a person by the ideas and lifestyle he/she shares with others. Also, well known for the tips and lessons you can follow Online. These lessons are in video form on YouTube, or in the form of Blog Posts we all love to read.
He/she is the owner of a Facebook group with a lot of members.
What's their value?
If you follow some of them online, you come up with a large amount of information. He/she helps people for free to solve a problem and find out something new.
Every influencer has his own field of work, and today there are influencers in all areas of life, Thanks, God! Some of them teach you how to sew. Other ones how to cook. The third one teaches you how to write for the web. There're also all other things you can imagine.
You may follow influencers in fashion. You learn how to combine colors and patterns. They teach you how to get cheaper but quality wardrobe. Want to know how to dress for your body type? How to dress for this or for that event? Ask them!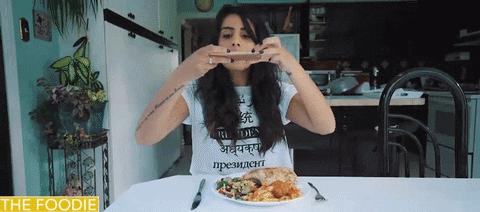 Famous Influencers In The Business World
There're influences in the business and marketing. They make videos on YouTube for years. They'll teach you how to build your business, how to invest. You can learn how to make your own "radio channel"- a radio show called The Podcast.
You can follow people who teach you how to run your online job earning 10,000 dollars a month. After that, they'll teach you how to make $ 50k a month. Not to mention courses for millionaires!
These influences are popular businessmen and millionaires. They also find their clients by exposing themselves to thousands of people.
More About Them…
 Dan Lok, the marketer started out as a copywriter.
You can find him everywhere, online. He has a YouTube channel, Instagram account an all social media platforms. He runs courses for the rich people, how to become even richer!2. More popular is the best-selling book writer on how to build your business on social media. He's the writer of –Crash it! – known as Gary Vee.  American of Russian origin. A marketer who also earned millions.3. There is also Ramit Sethi, an Indian guy whose Blog you shouldn't miss. The writer of a book -I will teach you to be rich- also a new millionaire.
4. Tim Ferriss is a very interesting guy whose book 4-Hour Workweek. This is the book you have to read!                  Teach you how to work smart and not only to work hard. The Book with hundreds of recipes on how Tim build             his business. He's using the methods and shortcuts many people didn't even think about.
5. And how can we miss Robert Kiyosaki, the bestseller writer?
His bestseller is – Rich dad Poor Rich Dad Poor Dad-  You can find some of his videos on YouTube.
An Online Presence
You'll see these people everywhere online. They have their YouTube channels, websites whose blogs are very readable. Also, they have their closed FB groups, Instagram and Twitter profiles.
You see? The online presence is the key!
You cannot be an influencer and hide somewhere in your room.
How The Big Influencers Earn Money
First, they're using their skills and knowledge in marketing to make higher earnings in their businesses.
It's important to say. Each of them starts with one business they do well. Later they have many different businesses and many investments.
-They invest in the stock market,-Most of them invest in Real Estate
-Still, besides that, they're earning by selling courses. They teach other the business methods they found works best for them.-They earning from the books they sell.
You'll also find out how influencers use their media presence. How they attract new clients for their services. What services?
– Well, some of them are also business advisers for other businessmen. People are paying them for advice over a phone conversation.
What's The Benefits Of  The Influence Status
Raise your prices!

To somebody get you seriously, you mustn't have low prices for your services. A large number of people with a deep pocket want to pay more. This that feel that they got the right thing and hired the right person!

Furthermore, influencers use its influence in this way… Someone wants to hire a person well known online. He/She knows this person doesn't have the lowest work price, right?
It's clear that the exposed person gets much more business offers than the one that's not exposed. This means you need more money to pay them.
So:
1. They have a high price if they work for you
2. They run courses that can be expensive.
3. Provide telephone consultations ranging from $ 100 per hour, for example, Ramith Seti, and Dan Lok I think also.
You As An Influencer
That's why I will break this prejudice with a sentence –Anyone can be an influencer if he/she wants, says Gary Wee.
The only thing you need here is courage. You don't have to worry about that because today all over the world people shooting themselves using a camera and showing their knowledge and skills online.
Choose the method easiest for you to start.  In time, when you relax, you'll use all other methods. But to begin with, choose the one you feel best. For example:
a.) Create a Blog where you will write about what you are reading and learn daily.
b.) If you're not shy, start your YouTube channel. This method works the best! Just act naturally and teach us about something we know little about. Also, you can only make snapshots for your Facebook page if you don't want to do YouTube.
c.) Make an online course and train people for something you know much better than they do.
As we have said, lovers in various areas are showing the people about what they know a lot about and what they love. For months and years, they provide people with advice and teach them what they know about better than others.
People follow the "influencers" that practically come up with the exact instructions and information they are interested, in passing successfully through some stage in their lives. Simple as that.
You don't need the right knowledge and intelligence. It's enough just:
1 To love what you do, and
2 to have the courage to write posts or to shoot video lessons for the YouTube channel.  Maybe to do FB live, post Blog posts on your wished topic.
People will follow you with the desire to find out and read more. They'll get an inspiration, the ideas, and courage from you.
Do you want to learn more about things you would like to provide to the others? There is plenty of free online courses and lessons from every possible topic. One of the sites like this is  CreativeLive.
You can log in there and learn lessons for free! Also, there is a lot of very affordable courses there for about $20 -$ 80 each.
Did You Know?
Speaking of what you know, many people learn from you. You become an "expert", but an expert in relation to them, in relation to the majority.
Perhaps you aren't aware of the fact that anyone who is a fan of certain things, has 89% more knowledge than most people on the planet about that.
                                                                            Photo by rawpixel on Unsplash
The fact you know something much better than most other people makes you a person from whom we can learn. All the new things you learn should be immediately publicly explained to others. Your knowledge is expanding and the information you offer.
If you share knowledge and information online long enough for you to become recognizable … Congratulations! – You Are THE INFLUENCER!
If you are in the business of your own and you're looking for interesting ways to find new clients…
Read this post   You Run A Small Business | Now Get The Client
Find a way to self-represent yourself. It will mean a lot to you in today's world when a good "job" you can't just gets competition for a job but it becomes very usual thanks to your public activities visible to everyone.
If you want to read my posts on similar topics, follow this Blog…
.